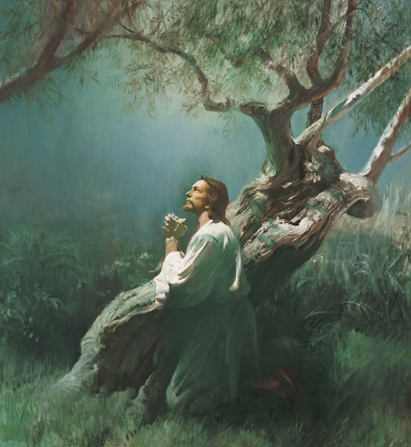 The Church of JESUS CHRIST of Latter-Day Saints (aka Mormons) is based totally on the teachings of the Savior. As members and missionaries of His church, we are commissioned to teach His word, cry repentance, and bring our Father in Heaven's children to Him. We preach no doctrine that is not His doctrine, the most important being the Atonement of Jesus Christ. As the Prophet Joseph Smith declared, "The fundamental principles of our religion is the testimony of the Apostles and Prophets, concerning Jesus Christ, that He died, was buried, and rose again the third day, and ascended into heaven; and all other things which pertain to our religion are only appendages to it."
While serving in the Canada Halifax Mission as Church Education System (CES) missionaries, being assigned to work with the young single adults (YSA) has been a real blessing to us. We love being their "grandparents" on a temporary basis. We've grown very close to many of them and will find it hard to leave them when we return home in December. Sometimes our assignment with them requires a lot of extra time, energy, and talents we're surprised we have. But the Lord continues to bless us abundantly, and we keep moving forward.
During this past weekend we hosted a multi-region YSA Conference, with young people coming from Maine, New Brunswick, Quebec, Prince Edward Island, and Nova Scotia. Sister Tiffany is such a great cook that she was asked to cook and prepare meals for them. Elder Tiffany was the main "gofer". We met Bro. Doug Williams, the Stake High Councilor over YSA, at Costco, to gather most of our food. It appears enough to feed the 5,000, but we fed only 75-100, from Friday evening through Sunday.
Sister Tiff had a lot of help from the young people. Here she's taking a break with Sister Amanda Smith Hatt, a former member of the congregation who stopped by to give a hand. There were others we didn't get pictures of who were a tremendous help.
A view of only a small portion of the YSA who enjoyed Sister T's great food.
Finally, the sack lunches being prepared for those who were traveling out of town after the conference ended on Sunday afternoon. It was very tiring, but a lot of fun working with and for the many who were there. Just one of the many talents of Sister Tiffany.
In the midst of cooking for the YSA, we took time out to honor Sis. Calvert on her birthday. Sis. Calvert (with Sis. T and Sis. Leavitt) was also at the end of her mission and went home the next day to British Columbia. She was a delight to know and loved by everyone as a very compassionate and kind person, willing to help in any way she could. She kept the mission office organized and efficient, and she will be greatly missed.
Sis. Calvert's "party" was actually a surprise to her, with food and candles to enjoy with the local missionaries and office staff.
Elder and Sis. Tiffany, Sis. and Elder Davis, Sis. and Pres. Leavitt, Sis. Calvert, Elder and Sis. Thatcher, and Sis. Wiebe (Elder Wiebe took the picture). With balloons and decorations celebrating Sis. Calvert's birthday.
We had a surprise visit with some good friends of ours who were on a bus tour of Eastern Canada and New England. Mike and Carol Wilson and their daughter Diane were our neighbors in West Valley City, Utah, for 28 years. It was fun to chat with them and get caught up on their life happenings. We didn't know they were with a full bus load of Utahns, so we were greeted by many of the tourists with a big smile and handshakes. But we didn't get any possible investigators out of the whole group!
The Tiffanys, Bruce and Suzie Cameron, and Melissa O'Connor enjoying a dinner together. The Camerons are also good friends of ours whom we've known for a number of years, from California, who were visiting Melissa. There seems to be no end to the visitors we're getting, and we love it. And we still get in our mission and YSA Branch assignments, too!
Daniel Frelick, Peter Vaughn, and Jonathan Colwell are three of our Dalhousie University students. We really love spending time discussing the gospel with them. Their insights and comments are very helpful in teaching the doctrines of Christ, trying to sort out what is truth and what is the doctrine of man.
Amber Jewers is a constant in our Dalhousie classroom. She is very educated in the gospel, as well as being intelligent in the classroom. We look to her often for her spirit and testimony of Christ.
A couple of weeks ago we had a pleasant visit with Norm and Brenda Alverson. Brenda is originally from Nova Scotia, with parents from Newfoundland, but they are currently living in Stansbury Park, Utah. They visit here often to do family history
The visit with the Alversons was at the home of a mutual friend, Evelyn Roberts. Evelyn is the mother of our friend Trisha Jamison Caldwell, who has passed away.
One of our recent converts to the church, Meagan Coish, is soon to deliver a little baby girl. Sister Tiffany made this beautiful baby quilt for her. A little charity can go a long way.
"And charity suffereth long, and is kind, and envieth not, and is not puffed up, seeketh not her own, is not easily provoked, thinketh no evil, and rejoiceth not in iniquity but rejoiceth in the truth, beareth all things, believeth all things, hopeth all things, endureth all things...if ye have not charity, ye are nothing, for charity never faileth...but charity is the pure love of Christ, and it endureth forever; and whoso is found possessed of it at the last day, it shall be well with him." (Moroni 7:45-47)